In a few short days the high school mission trip will depart for Joplin.
The group leaves early Sunday morning, July 29th, and we will be working all week.
There is a part of me that doesn't know what to expect. I have seen a lot of images of Joplin after the tornado hit on May 22, 2011, a little over a year ago and they are stark images, almost losing their impact because they all start to look the same: utter chaos and destruction.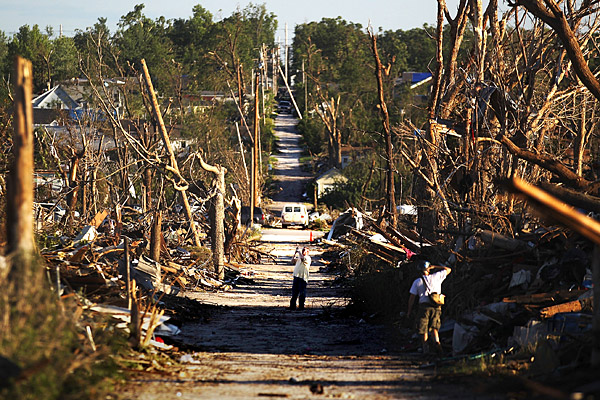 But I'm also aware that efforts have been under way for a year now as well. A lot of debris has been removed and Joplin is rebuilding – something I expect we will see the fruits of as we go about our time there.
Progress has definitely been made even if things will never be the same. I guess we are expecting a lot of emotions and reactions: encouraged by the progress that has been made, a sense of awe at how much needs to be done, a feeling of hope as we appreciate the way so many have participated in the rebuilding.
We will do our best to keep you updated on the progress of the trip. Stay tuned for photos and stories of our own experiences next week. And, as always, please keep us in your prayers next week – asking both for safety, but also for God to be at work in our hearts as we are at work in Joplin.